Good Packaging Materials
Bubble wrap
Shredded cardboard
Blankets
Self expanding foam
Double wall cardboard box
2″ Brown tape
Bad Packaging Materials
Bin bags
Newspaper
Pallet wrap
Single wall cardboard box
1″ Clear tape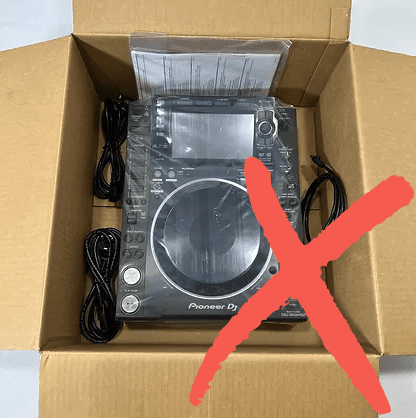 Don't pack items without any protection! Items packed without protective packaging can get easily damaged in transit.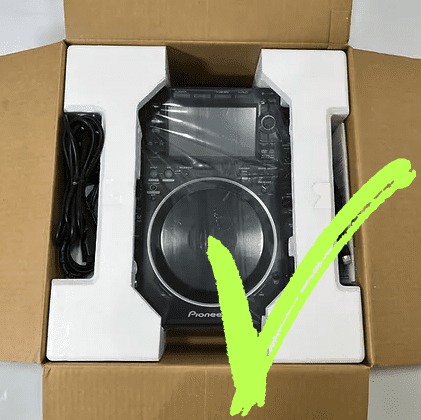 Leave an inch or so of space around the item and wrap it in bubble wrap or some other protective packaging material.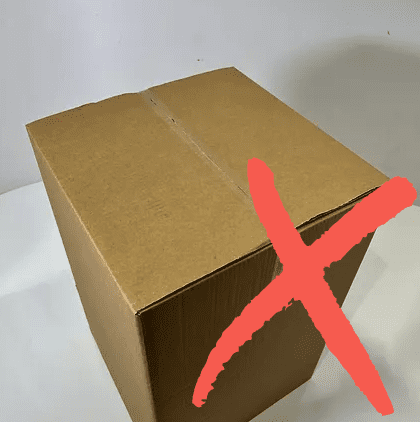 Don't use 1″ clear tape. This tape will not be strong enough to hold heavy items.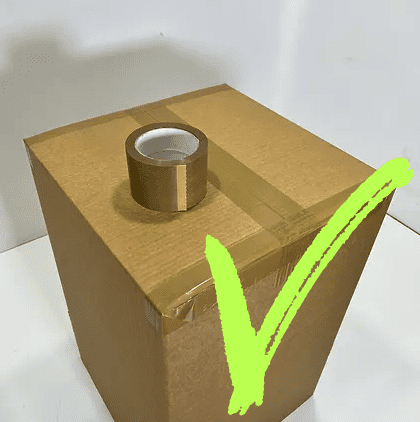 We would recommend using 2″ tape or larger and to tape the middle and sides on the top and bottom of the box (as shown above)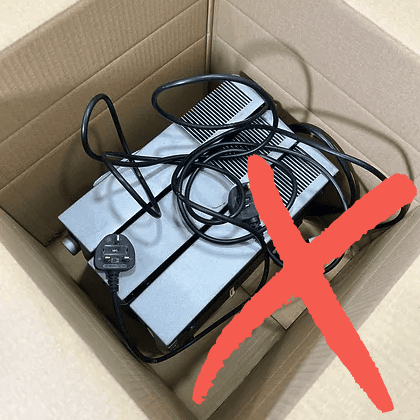 Don't pack multiple items in 1 box, we would recommend boxing items separately unless they are light weight and not fragile. Loose power cables will scratch, dent and damage your products.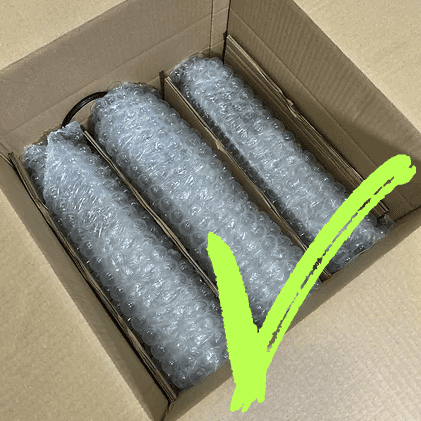 If you do pack multiple items in one box, we would recommend wrapping bubble around each unit and separating them with a piece of cardboard.